09-12-13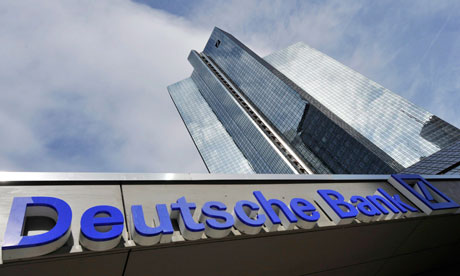 Chuck Hagel announced during the weekend forum that the US has no intention of scaling back its military presence (read: arms sales) in the Persian Gulf despite the recent diplomatic detente with Iran. «Diplomacy, must be backed up with military power,» Hagel told delegates. The Pentagon chief also disclosed that the US was going ahead with the sale of 15,000 anti-tank missiles to Saudi Arabia worth $1 billion. These missiles will probably end up in the hands of Al Qaeda militants waging a war of terror against Syria for the Western-backed objective of regime change in that country. Ironically, and ludicrously, the British Foreign Secretary William Hague warned delegates that «extremists» operating in Syria (with the covert support of the US, Britain and Saudi Arabia among others) present a grave security threat to the Middle East region and Europe."
http://www.strategic-culture.org/news/2013/12/09/from-bah...
http://www.independent.co.uk/voices/comment/polio-has-bro...
CHUCK HAGEL IS A MAN OF DEUTSCHE BANK.
chuck hagel " serves on the board of directors of Chevron Corporation, Deutsche Bank's Americas Advisory Board, ….."
https://en.wikipedia.org/wiki/Chuck_Hagel
ALSO THE BRITISH GOVERNMENT IS CONTROLLED BY DEUTSCHE BANK.
http://blogs.telegraph.co.uk/news/maryriddell/100033519/w...
WHO CONTROLS DEUTSCHE BANK ?
WE CAN NOTICE RELATIONS AMONG LORD JACOB ROTHSCHILD AND DEUTSCHE BANK.
https://wikispooks.com/ISGP/organisations/introduction/PE...
DAVID HAYSEY " HEAD OF PUBLIC EQUITIES AT RIT CAPITAL PARTNERS " AND IN THE PAST " DIRECTOR AT J ROTHSCHILD CAPITAL MANAGEMENT " HAS BEEN " MANAGING DIRECTOR AT DEUTSCHE BANK "
http://uk.linkedin.com/pub/david-haysey/1b/470/bb3
THERE ARE ALSO LINKS AMONG EVELYN DE ROTHSCHILD AND DEUTSCHE BANK.
https://wikispooks.com/ISGP/organisations/introduction/PE...
VERNON JORDAN, THE BIG FRIEND OF EVELYN DE ROTHSCHILD AND OF HIS WIFE LYNN DE ROTHSCHILD, HAS BEEN A DIRECTOR OF DEUTSCHE BANK.
http://www.companiesintheuk.co.uk/director/8570529/vernon...
DEUTSCHE BANK IS CONNECTED ALSO WITH THE EDMOND DE ROTHSCHILD OWNED BY BENJAMIN DE ROTHSCHILD
https://en.wikipedia.org/wiki/Benjamin_de_Rothschild
AND BY HIS WIFE ARIANE DE ROTHSCHILD
https://en.wikipedia.org/wiki/Ariane_de_Rothschild
http://in.linkedin.com/pub/nicolas-hindi/31/912/265
http://www.lejdd.fr/Economie/Images/Les-plus-grosses-fort...
" Benjamin de Rothschild, only son of the late Edmond de Rothschild, was a classic case of great expectations gone astray. Despite being groomed for greatness from a young age, as a teenager he skipped university and instead headed for Los Angeles with dreams of being a film producer. In LA he started taking drugs, and ended up on heroin. Meanwhile, he failed to make it into Hollywood's charmed circle and bombed as a film-maker. "
http://www.independent.co.uk/arts-entertainment/poor-litt...
https://en.wikipedia.org/wiki/Waddesdon
http://www.waddesdon.org.uk/
http://www.thefullwiki.org/Waddesdon_Manor
http://www.thefullwiki.org/Ascott_House
http://www.breathingenglishair.blogspot.fr/2012/04/ascott...
http://wikimapia.org/6825620/fr/Chateau-de-Pregny
http://www.panoramio.com/photo/77169200
===
Saudi Arabia receives just $9,000 in foreign aid from the US a year, though the US does sell it a lot of military hardware. In 2010, the US made the largest arms sale in its history, selling $60 billion's worth of jets and attack helicopters to the Arab kingdom. Saudi Arabia is also a major exporter of oil to the US, though its highly unlikely OPEC would support a slow down or boycott over the kingdom's political gripes with the US.
Israeli personnel in recent days were in Saudi Arabia to inspect bases that could be used as a staging ground to launch attacks against Iran, according to informed Egyptian intelligence officials...
Pentagon approves $1.1 billion Raytheon missile sale to Saudi Arabia:
http://www.reuters.com/article/2013/12/07/us-raytheon-saudi-missiles-idUSBRE9B50SF20131207
09-07-13
NSA controls global internet traffic via private fiber-optic cables
http://rt.com/usa/nsa-fiber-optic-cable-790/
'Defending Our Nation - Securing The Future'
http://www.nsa.gov/
27-06-13
U.S. military base in Qatar
06-06-13
1) United Nations Human Rights Council: Lybia - March 1, 2011
'UN General Assembly Suspends Libya's Human Rights Council Membership'
Press Statement
Hillary Rodham Clinton
Secretary of State
Washington, DC
The United States applauds the move by the UN General Assembly to suspend Libya's membership rights in the Human Rights Council in Geneva. We continue to demand an immediate halt to the violence perpetrated by the Qadhafi government against its own citizens. The General Assembly today has made it clear that governments that turn their guns on their own people have no place on the Human Rights Council.
Today's historic action is the first time that any country serving on the Human Rights Council, or the Commission before it, has ever had its membership suspended. The international community is speaking with one voice and our message is unmistakable: these violations of universal rights are unacceptable and will not be tolerated.
Two years ago, the United States announced that we would seek to join the Human Rights Council with a commitment to reform the Council from within. The actions the Council has taken over the last few days, setting the stage for today's decision, is the latest example that our engagement is paying dividends, even as we keep pressing for further reforms.
The United States will continue to work with the international community on additional steps to hold the Qadhafi government accountable, provide humanitarian assistance to those in need, and support the Libyan people as they pursue a transition to democracy.
http://www.state.gov/secretary/rm/2011/03/157526.htm
2) United Nations Human Rights Council: Syria - June 5, 2013
'Russia: Use of UNHRC to Benefit Extremist Opposition Hinders Resolving Syrian Crisis'
The Russian Foreign Ministry said that using the United Nations Human Rights Council (UNHRC) to support one side of the crisis in Syria creates an obstacle for preparing the international conference to resolve the crisis due to be held in Geneva.
A statement published on the Ministry's website on Wednesday said that the use of the UNHRC to benefit one side of the crisis in Syria, specifically the extremist opposition, does not help find a way out of the Syrian crisis.
The statement pointed out that the bias of the report submitted at the UNHRC was exploited by some countries' delegation to once again assign blame for what is happening in Syria to the Syrian government, all while neglecting the many crimes and human rights violation committed by armed terrorist groups.
The Foreign Ministry said that the experts who submitted the aforementioned reported didn't bother to listen to the victims and witnesses to violence perpetrated by extremists, although these experts admitted that the growing numbers of extremists among gunmen in Syria are committing summary executions, torture, abduction and employ children in aggressive actions.
The statement also noted that the committee in charge of the report once again decided not to include bombings committed by armed groups in Syrian cities in the list of terrorist acts; it even refused to describe them as terrorist acts!
The Ministry said that the atrocities committed by extremists are being condoned through remaining silent over them, especially rape and violence against women.
H. Sabbagh