28-10-13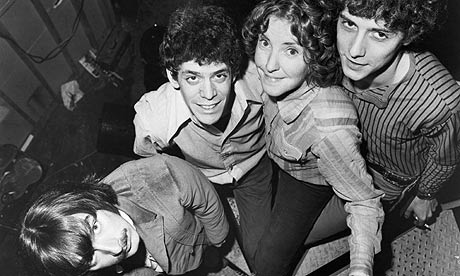 Photos:
Iggy Pop with Lou Reed & Angie Bowie
Rock legend Lou Reed rides his bike in New York City
Velvet Underground - (from left) Sterling Morrison, Lou Reed, Moe Tucker and Doug Yule.
http://www.theguardian.com/music/2009/nov/19/velvet-underground-members-to-reunite
http://rockimages.centerblog.net/rub-c-lou-reed--3.html
http://www.rollingstone.com/music/news/lou-reed-velvet-underground-leader-and-rock-pioneer-dead-at-71-20131027
http://www.songteksten.nl/songteksten/60564/lou-reed/take-a-walk-on-the-wild-side.htm
01-07-13
"I was coming down Times Square once and there was a wave of people — must have been three, four thousand people raging down the street.
I was walking and I'm all, Wow. What was that? And it was Ali. And he was on foot. And this wave of people going up Eighth Avenue. It was amazing."