25-10-13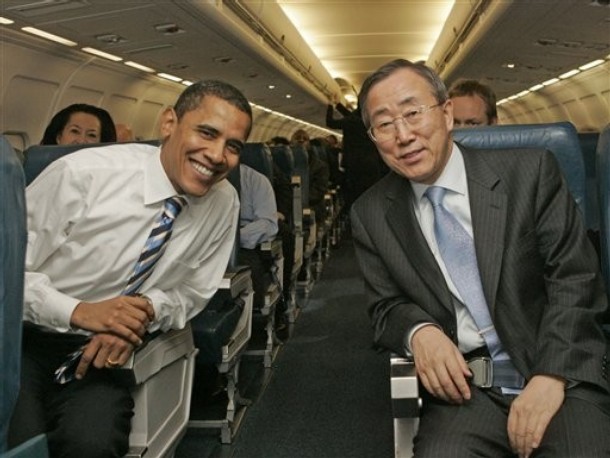 On 19 June 1967, the Israeli cabinet voted to return the Golan to Syria in exchange for a peace agreement.
In May 2004, the American President signed E.O. 13338 (PDF 95.3MB) implementing the Syria Accountability and Lebanese Sovereignty Restoration Act (SAA) which imposes a series of sanctions against Syria for its 'support for terrorism', 'involvement in Lebanon', 'weapons of mass destruction programs', and the 'destabilizing role it is playing in Iraq'.
2005 - '
Syria and Lebanon: A Brotherhood Transformed'
August 8, 2006 - 'Peace Between Hizbullah and Israel? It Almost Happened'
September 20, 2007 - 'Netanyahu breaks silence on Syria'
December 3, 2008 - 'Obama Urged to Quickly Engage Iran, Syria'
May 8, 2009 - 'Obama renews U.S. sanctions on Syria'
Feb 4, 2010 - 'Israel Warns Syria It Would Lose Future War'
Israel's foreign minister harshly warned Syria Thursday against drawing the Jewish state into another war, saying its troops would be trounced and its regime would collapse in a future conflict. Foreign Minister Avigdor Lieberman also advised Syria to abandon its dreams of recovering the Israeli-held Golan Heights
May 3, 2010 - 'Obama Renews Syria Sanctions'
Jun. 6, 2011 - 'Netanyahu: Syria provoking Israel to divert attention from internal bloodshed'
August 19, 2011 - 'Syria: Assad must resign, says Obama'
Nov 28, 2011 - 'Syria committed crimes against humanity: U.N. report'
March 4, 2012 - 'The United Nations Accuses Syria of "Crimes against Humanity"
Sep 12, 2013 - 'Obama Insists: Assad Must Step Down'
Sep 13, 2013 - 'Assad guilty of crimes against humanity, says UN chief Ban Ki-Moon'
Oct.10, 2013 - IDF chief: Israel must go by Iran and Syria's 'actions, not talk'
Oct. 23, 2013 - Defense Minister: Israel closely monitoring situation in Syria, adhering to 'red lines'